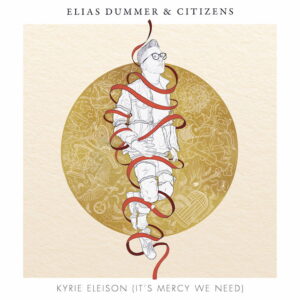 NASHVILLE, Tenn.—Issuing a deeply felt call to repentance and an earnest plea for mercy, Juno and GMA Canada Covenant Award-winning singer/songwriter Elias Dummer and Seattle-based Citizens have joined forces for "Kyrie Eleison (It's Mercy We Need)," out today. 
Penned by Dummer and Citizens' Zach Bolen, the gritty, sobering confessional was largely inspired by circumstances surrounding the demise of Mars Hill Church in Seattle, where Bolen formerly served as a worship leader. The song also holds personal meaning for Dummer, following a relatable experience in his own life.  

Co-produced by Dummer and Brent Milligan, "Kyrie Eleison (It's Mercy We Need)" features backing vocals from a special virtual choir Dummer assembled and directed online. The track is the latest in a string of impassioned singles from Dummer's highly anticipated forthcoming full-length set. 

"Zach and I noticed how similar our experiences were, even though they were so different in scale," Dummer explains of the motivation behind "Kyrie Eleison (It's Mercy We Need)." "In the months since writing this song, the release of the podcast 'The Rise and Fall of Mars Hill' has led many to ask crucial questions about our relationship to leadership and healthy spirituality. Frankly, too many have been hurt in similar ways."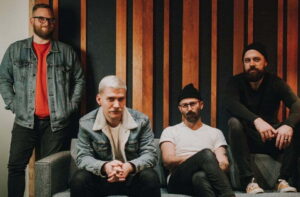 "It's easy to point the finger at another person's problems or to be the Monday morning quarterback of another community's demise," shares Bolen. "It's not quite as effortless to turn inward and acknowledge our own complicated state. 'Kyrie' is a song of confession and self-reflection upon years of participating in Christian communities that exalted one or a few people to the detriment of the whole community. Those elevated leaders eventually failed me and many others, but I also enabled and helped perpetuate a culture that deifies and expects things of people that only Jesus can do."
"Just over 10 years ago, it became clear that a pastor, friend and mentor to me had been living a lie and had betrayed the people closest to him," Dummer relates of his own experience. "This was a small group of believers from a small church. There were no TV cameras, no livestreamed services, and no podcasts to tell this story. But we knew what it was like to look at something which once made sense and instead see broken relationships, hurt and confusion. I've clung to a quote that same leader has said in the years since, a paraphrase from the Apostle Paul: "Don't follow me; follow me as I follow Christ." Today, I'm grateful for that advice. I don't know where I'd be had he held himself up as an icon."  

"At the core of so many church leadership failures is the belief that 'I am better, I am stronger, and no one knows what it's like to be me,'" Bolen adds. "But what if instead, it was 'we are one, we are weak, and we need each other.' That would be something worth giving our lives to no matter the cost."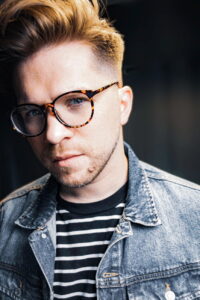 Elias Dummer co-founded and fronted one of Canada's most acclaimed worship bands, The City Harmonic. As the group's principal songwriter, he helped pen such hits as "Holy (Wedding Day)" and "Mountaintop," as well as "Manifesto," which served as the theme song for 2011's National Day of Prayer. The City Harmonic earned 12 GMA Canada Covenant Awards and a Juno Award (Canada's GRAMMY® equivalent), before disbanding in 2017. 
Dummer released his solo debut, The Work Vol. I, in 2019 and was named Breakthrough Artist of the Year at the 2020 Covenant Awards. Both as a solo artist and with The City Harmonic, Dummer's music has garnered more than 70 million streams to date. 
 
For further information, visit eliasdummer.com or turningpointpr.com. Follow Dummer on Instagram, Facebook, Twitter and YouTube.