Nonprofits and Leading Christian Artists Unite to Fight Slavery
NASHVILLE, Tenn.—In an ongoing effort to spotlight the atrocities of human trafficking around the globe, The Exodus Road, in partnership with three additional counter-trafficking organizations, is set to present "Together For Freedom" this Thursday, January 28 at 7:00 pm CT. Hosted by Remedy Drive frontman and Exodus Road operative David Zach—one of Christian music's leading activists in the modern-day abolition movement—the free livestream will be available on The Exodus Road's Facebook and YouTube platforms.   
Amplifying the work of anti-slavery nonprofits The Exodus Road, Free the Girls, Hope for Justice, and Love Justice International, "Together For Freedom" will include multiple performances from Remedy Drive, as well as personal accounts from David Zach about his undercover work overseas. Additionally, the evening will feature a message from for KING & COUNTRY's Joel Smallbone—an outspoken advocate for human trafficking victims—as well as performances from GRAMMY®-nominated singer/songwriter and Hope for Justice co-founder Natalie Grant; acclaimed rockers VOTA; and illusionist Zak Mirz.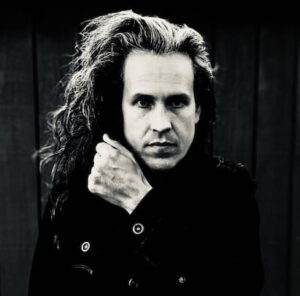 "I love being involved with this event because we get a look at the multitude of ways these organizations, bands and individuals are participating in freedom efforts," Zach shares. "Every organization brings its own unique DNA to the table with different techniques and contributions to the modern-day abolition movement. Justice is in the hands of ordinary people, and we can all do something on behalf of the vulnerable. That's what we want to do with this event—spread awareness and spark change."
 
Demonstrating unity in the fight against modern slavery, "Together For Freedom" will showcase stories of prevention, rescue and restoration work around the world; actual footage from rescue operations; firsthand accounts of freedom from rescued victims; and a live panel discussion with leaders from each of the four participating organizations.
 
"We know there is so much division in the world right now, and especially in the field of counter-trafficking work," shares The Exodus Road president Laura Parker. "But we also believe that when we join together with a single message, our collective voices are amplified. That's what we hope this event will do—put freedom and justice in the center of the conversation." 
 
About The Exodus Road

A Colorado Springs, Colorado-based nonprofit strategically fighting human trafficking, The Exodus Road employs nationals and works with local police in Latin America, India and Thailand to facilitate training, investigations, rescue missions and arrests of traffickers. In addition to their training and after care initiatives, which are primarily focused on combatting sex trafficking, the organization has directly impacted the rescue of nearly 1,500 survivors and the apprehension of almost 1,000 traffickers.  
 
About Remedy Drive and David Zach

With 12 Top 20 singles and 12 critically acclaimed recordings since their inception in 1998, Remedy Drive's music has been heard on NBC, SpeedTV and VH1. The band's latest recording, Imago Amor, releases Friday and follows 2014's Commodity and 2018's The North Star as the third volume in a trilogy designed to shine light on slavery and to amplify the voices of those impacted by human trafficking and injustice.
 
For nearly a decade, David Zach has worked undercover alongside operatives from The Exodus Road to identify perpetrators and fight slavery in Southeast Asia and Latin America. His 13 deployments with the international anti-trafficking organization have inspired the music and mission of Remedy Drive and have given Zach a platform to speak at colleges and festivals across the country. To date, Remedy Drive's fanbase has contributed more than $350,000 towards rescue efforts, technology, vehicles and expenses for frontline operatives.
 
For further information, visit remedydrive.com, theexodusroad.com, or turningpointpr.com. Follow the band on Instagram, Facebook and Twitter.