REDDING, Calif.—GRAMMY®-nominated, internationally renowned worship collective Bethel Music has garnered a total of 14 Dove Award nominations, it was announced today by the Gospel Music Association. Making history for the label with the most nominations to date in a single year, Bethel artists and songs are represented across nine categories, including Song of the Year, Worship Song of the Year and New Artist of the Year.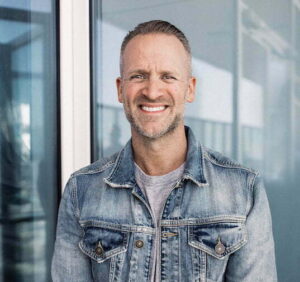 Acclaimed Bethel singer/songwriter and worship leader Brian Johnson, co-writer of the worship anthem "Living Hope," earned nominations in the Song of the Year, Worship Song of the Year and Songwriter of the Year (Artist) categories. "Living Hope," also co-penned by Phil Wickham, was a Top 10 Christian radio hit for Wickham earlier this year and has been recorded by Bethel Music's Brian & Jenn Johnson, as well as Bethany Wohrle. Co-published by Bethel Music, "Living Hope" is a powerful proclamation of the risen Christ which has quickly been embraced by churches around the world. 
Alongside "Living Hope," Bethel Music's current hit single, "Raise A Hallelujah," co-written by and featuring Jonathan David and Melissa Helser, as well as singer/songwriter Josh Baldwin's breakout hit, "Stand In Your Love," comprise three of the five songs nominated in the Worship Recorded Song of the Year category. Additionally, Bethel Music's 14-track Victory, produced by Ed Cash and featuring live renditions of "Living Hope," "Raise A Hallelujah" and "Stand In Your Love," takes home nominations for Worship Album of the Year and Recorded Music Packaging of the Year.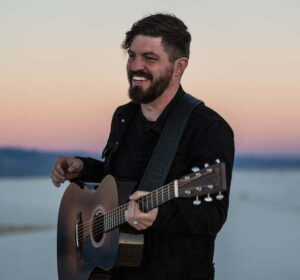 Josh Baldwin's second 2019 Dove Award nomination comes in the prestigious New Artist of the Year category. Propelled into the spotlight with the success of "Stand In Your Love," which reached #2 on Billboard's Christian Airplay chart, Baldwin also received multiple K-LOVE Fan Award nominations this year and will be featured on GRAMMY®-winning singer/songwriter Zach Williams' "The Rescue Story Tour" this fall. 
Rounding out Bethel's 2019 Dove Award nominations is a Children's Music Album of the Year nod for the Bright Ones Soundtrack, as well as singer/songwriter and worship leader Amanda Lindsey Cook, nominated in the Short Form Video of the Year category for her "Awakening" clip. 
The 50th Annual GMA Dove Awards will be held Tuesday, October 15 at Nashville's Allen Arena and will be broadcast on the Trinity Broadcasting Network (TBN) Sunday, October 20 at 8:00 pm ET.  
About Bethel Music
Bethel Music is a worship ministry that formed as an organic extension of Bethel Church in Redding, California. In less than 10 years, Bethel Music has grown from a local church music ministry to a global outreach featuring a cadre of songwriters and worship leaders, with both online and on-campus worship schools. The Bethel Music Artist Collective includes Brian and Jenn Johnson, Amanda Lindsey Cook, Jonathan David and Melissa Helser, Hunter GK Thompson, Paul and Hannah McClure, Kalley Heiligenthal, Josh Baldwin, Cory Asbury, Kristene DiMarco, Sean Feucht, Emmy Rose, Bethany Wohrle, Brandon Lake and Dante Bowe. Together these artists have seven acclaimed albums that reached the top of Billboard's Top Christian Albums chart, in addition to a GRAMMY® nomination, seven GMA Dove Awards and a GMA Canada Covenant Award. 
The heart of Bethel Music is to be a steward of the worship being created and released at Bethel Church, making it a resource available to the world. In addition to thousands of people that attend Bethel's weekly worship services, another 350,000 plus people subscribe to the online stream of the services at www.bethel.tv. WorshipU, Bethel Music's online school of worship, features ongoing training programs underneath seasoned instructors, with tracks including worship leader, songwriter, sound engineer, team essentials, producing a song and worship fundamentals, available at www.worshipu.com. 
For further information, visit bethelmusic.com or turningpointpr.com. Connect with Bethel Music on YouTube, Instagram, Facebook and Twitter.