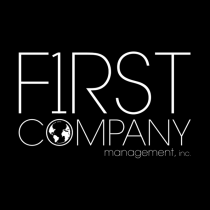 NASHVILLE, Tenn.—Following his signing to Integrity Music last year, modern worship pioneer and former Delirious? frontman Martin Smith continues to blaze new trails as a solo artist, most recently joining the First Company Management family. One of Christian music's leading full-service personal artist management firms, First Company welcomes Smith under the representation of general manager Mike McCloskey.
"It's a real honor for me to partner with Mike McCloskey and First Company Management in this season of my life," said Smith. "I've had amazing support in my career, firstly through the Delirious? years and now as a solo artist, so joining the First Company team is the perfect fit in helping me spread the message of Hope that's the heart of my music."
"Martin's an extraordinary leader and foremost a pioneer of our time—of artistry inside and outside the Church and the modern worship movement," said McCloskey. "It's our honor and privilege to partner with him in stewarding all that's ahead in this season of new music."
Smith's first live album, Love Song For A City: Live Worship From Around The Globe, bowed last year from Integrity Music, and his full-length studio set is due in May.
The British worship leader, singer/songwriter and producer has been a guiding force in the advancement of modern worship around the world for three decades. Smith is a founding member of Delirious?—one of the worship movement's most influential bands with sales in excess of one million units—and was lead singer of Army of Bones prior to his solo endeavors. His songs, including "Did You Feel The Mountains Tremble," "Waiting Here For You" and "I Could Sing Of Your Love Forever," are renowned praise & worship classics, and he has penned selections recorded by such artists as Chris Tomlin, TobyMac and Kari Jobe, among others. Smith is currently part of the Bright City worship team at St. Peter's Church in Brighton, England.
First Company Management was established in 1995 by Christian music visionary Wes Campbell. Under the guidance of Campbell and Dave Wagner, the firm's roster includes GRAMMY®-nominated, Platinum-selling Newsboys; GRAMMY®-nominated Ryan Stevenson; Dove Award-nominated 7eventh Time Down; pop/rock hitmakers Ashes Remain; former Stellar Kart and Audio Adrenaline frontman Adam Agee; Anberlin lead vocalist Stephen Christian; breakout new artists Austin French, London Gatch and Cochren & Co.; singer/songwriter and producer Conrad Johnson; and speaker, social media influencer and author Jordan Lee Dooley. In addition, First Company played a significant role in the development of "God's Not Dead," one of the most successful faith-based film franchises of all time.
For further information, visit fcmgt.com or turningpointpr.com.
-30-
011719