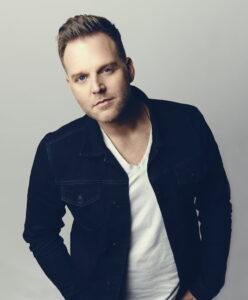 NASHVILLE, Tenn.—The mega Winter Jam Tour Spectacular is set to return to the West Coast in November with GRAMMY®-nominated singer/songwriters Matthew West and Crowder leading an all-star lineup. The world's largest annual Christian music tour, Winter Jam will hit 10 major arenas from Los Angeles to Phoenix, featuring Britt Nicole, RED, Mandisa, NewSong, KB/Tedashii and evangelist Tony Nolan. In addition, the Pre-Jam Party is slated to showcase OBB, Sarah Reeves and Steven Malcolm.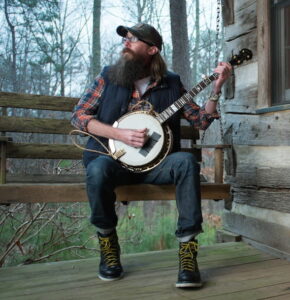 Kicking-off November 8 at Albuquerque, New Mexico's Santa Ana Star Center, the tour will stop at Citizens Business Bank Arena in Los Angeles; the Moda Center in Portland; Salt Lake City's Maverik Center; Sacramento, California's Golden 1 Center; and Boise, Idaho's Taco Bell Arena, among other leading venues, before concluding November 20 at Spokane Veterans Memorial Arena in Spokane, Washington.
"We love bringing Winter Jam to the West Coast," said tour creator and NewSong founding member Eddie Carswell. "We're confident God has once again assembled a lineup of amazing artists who will touch hearts for His glory. We can't wait to watch as arenas are transformed into houses of worship and celebration each night."
Presented by Holt International and promoted by Premier Productions, 2016's Winter Jam West sponsors include Liberty University, Premier Vacations & Events, Xtreme Conferences, Camp Electric, Wayne E. Bailey Produce and Texas TransEastern.
Matthew West is a four-time GRAMMY® nominee, a multiple-ASCAP Christian Music Songwriter/Artist of the Year winner and Dove Award winner, and was awarded an American Music Award (2013), a Billboard Music Award (2014) and a K-LOVE Fan Award (2016). West was also nominated for a Primetime Emmy® Award for Original Music & Lyrics for "The Heart of Christmas" from the film of the same name. In addition to his own recording career, selling more than 1.2 million albums to date, he has more than 130 songwriting credits to his name, including cuts by Rascal Flatts, Scotty McCreery, Casting Crowns, Michael W. Smith, Amy Grant, and Mandisa, among others. His latest album, Live Forever, debuted at No. 1 on the Billboard Christian Sales Chart. He has obtained numerous No. 1 singles, most recently with "Grace Wins," while achieving a record-setting No. 1 for 17 straight weeks at radio with "Hello, My Name Is" and "The Motions" for 15 weeks.
Crowder has been embraced for his lyrically powerful and musically elaborate and unpredictable songs that have found themselves being sung everywhere from churches to clubs all across the country. Crowder's first solo album, Neon Steeple, debuted at No. 8 on the Billboard 200, was named iTunes 2014 Christian Album of the Year, garnered multiple radio hits, two GRAMMY® nominations, a Grand Ole Opry debut, a Dove Award and multiple nods and numerous K-LOVE Fan Award nominations. American Prodigal, the awaited follow-up album, will be available on Sept. 23. As an active member of the Passion movement founded by Louie Giglio, Crowder participates in the impactful university student gatherings in the U.S. and around the world. A published author, Crowder has also penned two books including his acclaimed release, "Everybody Wants to Go to Heaven, but Nobody Wants to Die."
Founders and hosts of the Winter Jam Tour Spectacular, NewSong's iconic career has spanned more than 30 years and includes 19 albums, 20 #1 Christian radio singles, a #1 mainstream AC hit, a GRAMMY® Award nomination and induction into the Georgia Music Hall of Fame, among numerous other achievements. One of the most beloved bands in Christian music, the group's discography includes such defining songs as "Arise, My Love," "Rescue," "The Same God," and the blockbuster holiday favorite, "The Christmas Shoes."
Winter Jam exploded from a single show in 1995 to the world's #1 first-quarter tour for four consecutive years, according to Pollstar. Throughout two decades, Winter Jam has helped provide a powerful platform for the Gospel in major arenas nationwide, consistently showcasing Christian music's brightest stars. The tour's storied history was documented in April's one-night national box-office release, "This Is Winter Jam," presented by Fathom Events and WORD Entertainment. In 2015, Winter Jam played to more than 700,000 people across the country, shattering the tour's previous attendance records.
For Further information, visit jamtour.com or turningpointpr.com. Follow Winter Jam on Twitter and Instagram @winterjamtour.
-30-
080816